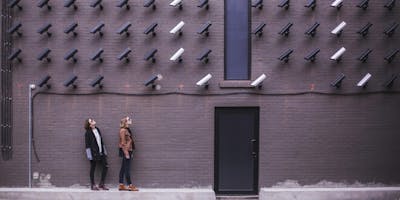 Wednesday, May 23, 2018
The Great Debate: Data Privacy vs The Benefits of Data Collection
Get Your Tickets
When & Where
Wednesday, May 23, 2018,
6:00 pm to 9:00 pm
The Gathering Spot
100,
384 Northyards Boulevard Northwest, Atlanta, GA 30318
Directions >
Event Details
Today's data-collection practices offer companies the ability to better understand customers. But will consumers decide the benefits aren't worth the loss of privacy?
At many levels, the collection, study, and transfer of data involving individuals carries significant benefits. Everything from Chrome remembering the website we used to order Chinese food last week to storing all of our personal information in the cloud makes our lives easier, while contributing to big data collection. But the informed use of all of that data collection can have powerful positive impacts on society.
On the other hand, data collection by advertising, marketing and data research companies is often unsettling because of techniques like behavioral advertising and data brokerage. Without proper controls and disclosures, this type of data collection could lead to Orwellian abuses.
Join us for this momentous debate on the value of data privacy and how that stacks up to the potential benefits of data collections.
Agenda
6:00 – 7:00 – Networking, Food, Drink
7:00 – 8:00 – Debate
8:00 – 8:30 – Audience Q&A & Networking