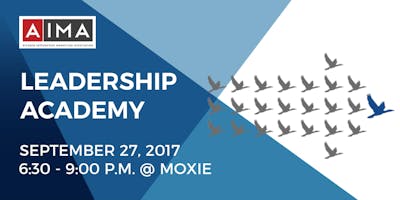 Wednesday, September 27, 2017
Redefining Leadership: Inside the Chick-Fil-A Leader Academy & How to Lead Courageously
Get Your Tickets
When & Where
Wednesday, September 27, 2017,
6:30 pm to 9:00 pm
Moxie
384 Northyards Blvd. NW Suite 300,
Atlanta, GA 303013
Directions >
Event Details
Leadership 2020: Learn the lessons driving Chick-fil-A's largest servant leadership program – Chick-fil-A Leader Academy
Join us to hear Garrett Gravesen, a 7 continent explorer and Co-founder of ADDO Worldwide, the creative firm behind Chick-fil-A Leader Academy. Garrett will share about his upcoming book "10 Seconds of Insane Courage" – what it takes to Live Boldly, Lead Courageously, and Face your Fears". Garrett is a dynamic speaker who has stepped foot in Cuba, North Korea, and Antarctica (where he once kissed a penguin) and was recently named one of the 10 Outstanding Young People in the World by the Junior Chamber International in New Delhi, India.
Garrett will share his wit and wisdom from around the world, the lessons from Chick-fil-A's success, and how to overcome the 9 Fear Factors that hold us all back.
To learn more visit GarrettGravesen.com 
Speaker: Garrett Gravesen, Co-Founder of ADDO Worldwide
Who Should Attend?

 Marketers of all levels, especially directors and managers
 Authors, writers, bloggers, vloggers, aspiring writers
 Entrepreneurs
 Travelers, Adventurers, Social Influencers
 Nonprofit, For profit for good, Social impact executives and employees
What Will You Learn?

The lessons of Chick-fil-A's success and the importance of servant leadership
10 Seconds of Insane Courage: A Bulletproof guide to Living boldly
How to overcome the 9 Fear Factors that hold us all back Food and drinks are included with your event ticket!
Agenda
6:30 – 7:30 – Networking, Food & Drinks
7:30 – 8:30 – Speaker Presentation
8:15 – 9:00 – Audience Q&A and Networking
Sponsoring Host: 


Parking is FREE. As you enter the property parking to the right or in the garage. Follow the sidewalk to Suite 300.