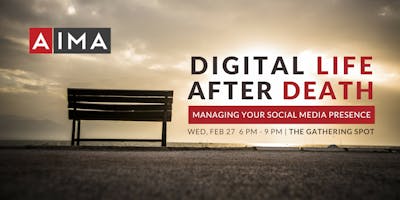 Wednesday, February 27, 2019
Digital Life After Death: Managing Your Social Media Presence
Get Your Tickets
When & Where
Wednesday, February 27, 2019,
6:00 pm to 9:00 pm
The Gathering Spot
384 Northyards Blvd NW Bldg 100,
Atlanta, GA 30313
Directions >
Event Details
From check-ins at restaurants to pictures of milestones, we document our lives on social media now more than ever. But what happens to the content we share on Facebook, Instagram and other social channels after we pass away? Who owns that content and who has the right to decide how we live on digitally? While most of us assume we own what we post, the terms of service we agree to often mean more than we may realize.
Join us on Wednesday, February 27th to explore how much control these social platforms, your loved ones and other social media users can have over your digital assets when you die. We'll hear Michelle Koufman, J.D., LL.M., Partner at Davis, Pickren, Seydel & Sneed, LLP break down this interesting intersection of law, technology, and social media.
Agenda
6:00 – 7:00 – Networking, Food, Drinks 
7:00 – 8:00 – Speaker Presentation
8:00 – 9:00 – Audience Q&A and Networking
Speaker
Michelle Koufman, J.D., LL.M. | Partner at Davis, Pickren, Seydel & Sneed, LLP.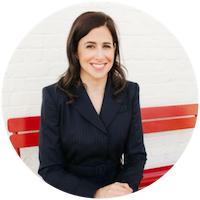 Michelle W. Koufman heads up the Trusts and Estates department along with the subspecialty practice area, Intown Estate Planning for Parents, at the firm of Davis, Pickren, Seydel & Sneed, LLP, where she is a Partner. Her practice is devoted to working with individuals and families to achieve their various estate planning objectives including succession planning for closely-held businesses, life insurance planning, generation-skipping transfer tax planning, wealth preservation, and planning for families with young children.
While Ms. Koufman discusses serious issues involving death and disability with her clients all day long, in an effort to inspire others to bring meaning and curiosity to their lives, Ms. Koufman is the Founder and CEO of Ladies Who Learn, which provides curated experiential learning opportunities for women, both in-person and online. She currently serves on the Board of Jewish Home Life Communities and formerly served as a member of the Board of Trustees of the Southeastern Region of the Anti-Defamation League (ADL), the Philanthropic Advisory Leadership Institute (PALI), ADL's Glass Leadership Institute, and the Georgia Association of Women Lawyers (GAWL) Leadership Academy. 
Ms. Koufman, who lives in Buckhead with her husband and twin children, received her Bachelor of Arts from the University of Georgia. She earned both her Juris Doctor and her Master of Laws in Estate Planning (LL.M.), from the University of Miami School of Law. Ms. Koufman is admitted to practice in Georgia and is sworn in to practice before the United States Supreme Court.